What Are the Best Countries to Visit in Asia?
I have visited every country in the world (before turning 28) and more than 1,500 destinations since I went alone to Egypt at the age of 17. It is difficult to make a top list of the best countries to visit in Asia, but below are ten of my favourite countries based on my experiences with more than 3,500 days of travel so far.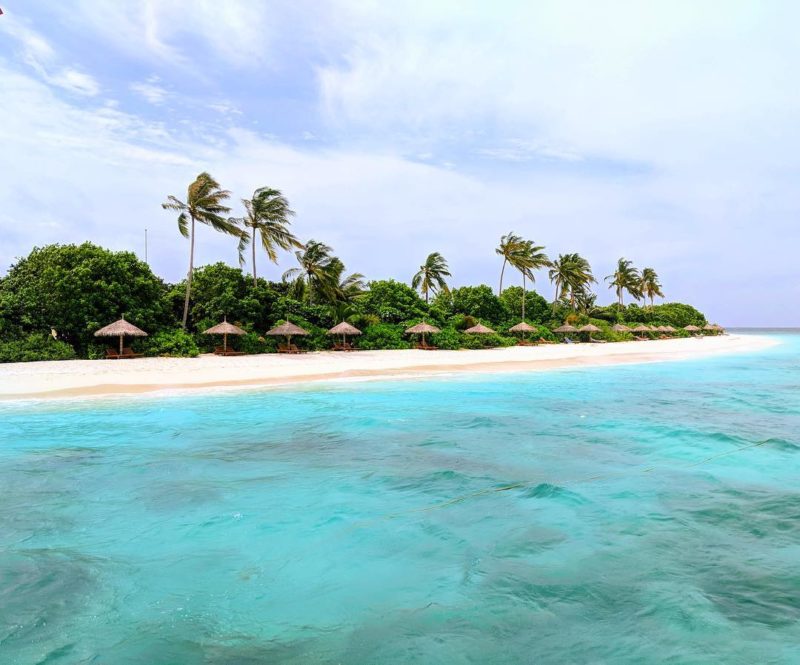 I've been to over 60 private island resorts in the Maldives, including some of the best in the world. The best experiences included Gili Lankanfushi, Soneva Fushi, Six Senses Laamu, and being on a Four Seasons cruise. I also visited some of the local islands, but it is the stunning private island resorts that make the Maldives special and unique.
2. Thailand
My favourite country in Asia if we consider the Maldives only as an Indian Ocean country. I have spent around 10 weeks in Thailand over several visits and had many great experiences. I find the Thai people some of the friendliest in the world. The value for money is great, the service is fantastic, and there is a lot to see. My favourite destination is the island of Ko Kut, but there are many other lovely places in different parts of the country.
3. Indonesia
Indonesia is a very big country with a lot of different cultures. The travel club, Travelers' Century Club, split the country into seven different parts in their list of countries and territories. I visited all of them, and the most famous destination is by far the best, in my opinion. I have spent over a month in Bali, and it's one of the best destinations in the world for an outstanding holiday with fantastic natural beauty, world-class resorts, excellent service, friendly people and extraordinary value for money.
4. Japan
There is nothing like Japan. A unique country with a unique culture and some of the friendliest people in the world. The world's biggest city, Tokyo, is fascinating. I have also visited Osaka, Kyoto, Kobe, the Japanese countryside and the remote territories of Okinawa and Ogasawara. Ogasawara is quite an adventure, reachable by a ferry journey of approximately 25 hours from Tokyo.
5. Bhutan
According to GNH, Bhutan is the happiest country in the world and the only country with a fixed daily cost. Its unique culture, stunning unspoiled nature and friendly people make it a very special country to visit. It's very expensive, and that's the main reason I have only been to Bhutan once.
6. Yemen
In 2014, I visited Yemen as part of my project to visit every country in the world. It required a lot of planning, but it was an outstanding travel experience. First, I spent three nights in the capital, Sana'a, a city with unique architecture, where I experienced a lot. After Sana'a, three nights followed on Socotra Island in the Indian Ocean, which is a UNESCO World Heritage Site and one of the most beautiful I have been to in the world. I might never go back to Yemen, but I was very impressed with my experiences during my first and only visit.
7. India
India is a fascinating and unique country to travel to. I have spent around six weeks in India and had some fantastic, unique experiences but also bad ones. The worst was in the Andaman Islands, where I got severe food poisoning and was very sick. My best experiences were in Rajasthan, Agra, Goa and Kashmir. I also visited New Delhi, Agra, Mumbai, Chennai, Bangalore, Goa, Darjeeling, Gurgaon and Udaipur, where I stayed at the famous Taj Lake Palace.
8. Laos
A great cheaper alternative to Thailand. The capital, Vientiane, was interesting, while Luang Prabang was one of the best cities I've been to in Asia.
9. Cambodia
I have only visited Cambodia once, but it was an awesome experience, except for the time spent obtaining a visa upon arrival. Friendly locals and impressive sights like the world-famous Angkor Wat are two of the main selling points of the country, which had more than 6,6 million visitors in 2019.

10. Sri Lanka
Similar to India, but for several years a lot easier to visit, Sri Lanka is an exciting country to travel. I have visited several times and been impressed with the Sri Lankan and their hospitality, the stunning nature, beaches and great value for money.