How to Visit Every Country in the World
Including the top 10 tips to visit every country in the world.
By Henrik Jeppesen
Introduction
I am a Danish traveller who has visited every country in the world before turning 28, making me the youngest Scandinavian to do so. I did it on a low budget, which involved a lot of challenges. I hitchhiked hundreds of times, stayed with local people, slept in public places and managed to do partnerships with more than 100 airlines and hundreds of hotels to complete this project in 2016 by finishing the United Nations list of countries. That's 193 independent countries or 195 if you include the two observer states, Palestine and Vatican City.
Instead of settling down after visiting every country, I continued to travel and completed two other lists of countries in 2018. The National Olympic Committees that has 206 members, and FIFA's list of 211 nations. I have visited more than 1,500 destinations and also reached 301 countries and territories combined on Travelers' Century Club's list of 329 countries and territories, but that is a subjective list, and I don't plan to visit the remaining 29 territories. It is almost impossible to visit destinations like Wake Island and British Indian Ocean Territory, and they are not the most exciting places to visit anyway. Some of the territories are very expensive, like a trip to the South Pole will cost around 45,000 dollars. I can travel for several years instead of just doing that one trip. You can read more about how many countries there are in the world in this article.
Instead, I prefer to spend time in countries I love than visit every country in the world again. It's my conclusion after visiting them all. You can read more about me here.
In this article, I will give you some tips on how to visit every country in the world, even on a very low budget.
TOP 10 TIPS
1. Make time to travel full-time and don't have bills to pay at home
Some travellers have managed to visit every country in the world while maintaining a full-time job, but for most people, only travelling during holidays, will mean you will have to travel quite fast to be able to visit every country in the world, instead of really enjoying the destinations. Especially if you want to travel economically and cover several countries in the same part of the world on the same trip. It's much easier to do if you decide to be a full-time traveller, for at least some time. During this time, it's a good idea not to have any bills to pay at home.
If you own a house or an apartment, you can try to sell it. If you are renting, you can terminate the lease. If you own a car, you can try to sell that too. It's important not to have bills to pay at home in order to make full-time travel attractive. One exception could be a phone subscription if there is one in your home country covering many, if not all of the countries you are attempting to visit.
2. Travel light
It's an obvious one, but travelling light can save you a lot of time and money. It used to be that you just needed to avoid checking in a bag, which is easy, but now some airlines will even charge you for larger hand luggage. The key is to look at every single item and evaluate what you really need.
I can recommend investing in the ultra-lightweight Microsoft Surface Go instead of a heavy laptop and bringing a minimum amount of clothes. That's a good start. You can wash your clothes wherever you stay, as long as you have access to a sink, instead of bringing a lot from home. Not bringing a separate camera (and separate charger) anymore also saves me some space. The quality of the cameras of mobile phones these days are very impressive and enough for me. I can recommend the website, DxOMark for mobile phone's camera reviews.
3. Be creative with visas
Visas are probably the number one thing we, world travellers, dislike about what we do. If I could buy a special passport with visa-free entry to all countries, I would have been to all countries much earlier I'm sure. It's hard work and research pays off. All embassies are different. In Europe, you might need an invitation to an African country you want to visit, but instead of applying in Europe, you might get a visa for that country at an African embassy in a day with no requirements.
I can recommend the following: Sudan visa in Aswan, Ivory Coast visa in Nouakchott, Cameroon visa in Libreville, Central African Republic visa in Pretoria, South Sudan visa in Nairobi, Ghana and Burkina Faso visa in Abidjan to name a few. Rabat, Morocco is, however, the number one place to get visas for African countries based on my experiences. It might be a great idea to rent an apartment or a hotel room for two weeks in Rabat and get as many visas as you can. Guinea, Guinea-Bissau, Mauritania, Niger and Liberia were all easy to obtain with no requirements besides passport photos, filling the forms and obviously paying the fees.
If I had the time, several other African countries were also possible, including Mali that confirmed it would be easy to obtain a visa. It just didn't work with my schedule and I instead later got the visa for Mali in Saudi Arabia. Finally, it can be a great idea to contact local tour operators and ask if they can help with a visa on arrival for countries where you need a visa. I have been surprised to learn that a visa on arrival is possible in several countries with a tour operator's help instead of getting it in advance through a consulate or an embassy.
4. Free accommodation
Travelling to every country in the world on a low budget can often be a challenge. A night in a comfortable hotel might make you go out of the budget, and sometimes there is no public transport to reach a city from the airport. One of the times this happened to me was in Suva, Fiji in 2015. I arrived late and had two nights there, but nowhere to stay and for transport, a taxi would be the only option except hitchhiking. Instead of hitchhiking in the dark, I decided to talk. 
I talked to a local man at the airport about myself and my situation, and after a few minutes, he offered me transportation and a place to stay. In this travel tip (Free Accommodation), it's important that you trust people and that you are not afraid of rejections. Asking people is one way to get free accommodation and a way to start a conversation could be "Do you know of a cheap place to stay here?".
Of course, this 'tactic' involves risk, and there are certainly places in the world where I would be more likely to ask for free accommodation in the streets than others. However, life is a risk in itself; many things can happen at any given time. You don't have to say yes to a place to stay the first moment you start talking, but rather decide if the person chooses to offer you a place to stay. It gives you some time to determine if it's a person you actually trust. 
You can also do a social media post about your situation, or send a message to someone you think might know a person in the destination you are visiting. I did just that on an evening in Sydney, Australia, and shortly after one of his friends picked me up.
Couchsurfing is the only website I have used for free accommodation, and it's also the most popular website of this kind. Couchsurfing's website says they are "a global community of 14 million people in more than 200,000 cities."  To have success with Couchsurfing, I recommend spending time setting up a good-looking profile.
I would highly recommend including information about yourself, so hosts can get to know you before making a decision. Adding a link to your Facebook profile might make you more trustworthy, but the main thing for both the host and the Couchsurfer is feedback. It's also a good idea to check the profiles of the ones you contact and make the messages personal instead of sending many cold messages.
After setting up a profile, it's essential to check feedback from other travellers and then contact the hosts. Don't expect fast replies on Couchsurfing and it's best to write to at least a few in each destination, as I'm sure a lot will say no or ignore the request. The downside with Couchsurfing is the time you spent trying to organize accommodation, that you often don't know how it's going to be, and the lack of privacy. 
With Couchsurfing, you pay with your time, both beforehand and during the stay. However, often the company is great and can be a great cultural experience. I think it depends a lot on how fast you travel. If you are in a rush, it might be a stress factor. However, if you travel slow, it can perhaps be the very best way for you to travel.
With Couchsurfing, you at least should spend a fair amount of time talking to your hosts, and it's also a good idea to help with something if there is an opportunity. You might even bring a gift. A Couchsurfing host in Australia specifically asked for wine in 2009, but that was the only time I received such a request.
Another option of free accommodation is to take care of other people's houses while they are away. You can also volunteer, which could be practical for more than the usual short stays you can expect with Couchsurfing hosts or if you talk to strangers in the streets. There are several other websites you can use, but my experiences are limited to Couchsurfing.
5. Cheap accommodation
For cheap accommodation, Airbnb and hostels are the first options that come to my mind. Free accommodation comes with some downsides, so if time equals money, it might be far better for many people to pay for cheap accommodation. To begin with hostels, I didn't use them much in my travels as I value a good night's sleep very highly, and I have big problems sleeping in a room with people I don't know. Every time I have tried to sleep in a hostel room with strangers, I have not managed to sleep at all, so it's not for me.
If you are able to sleep in rooms with strangers, hostels can be a great way to keep the cost down compared to booking hotels. Where hostels have been helpful for me, is when I can sleep in a room alone. Many hostels have private rooms you can book, often a lot cheaper than a hotel, while you might often have to share the bathroom with other travellers. That's usually not a problem for a night or two. My best tip about hostels is if you are travelling out of season to call and ask about availability for a bed for the night and ask how many people that will be in the room. Chances are you will be the only one and that way you can get a private room for the price of a dorm bed. I only thought of this in 2019 after I was surprised to know I was the only guest at a hostel in Denmark. Later, I asked at another destination, and I again got a private room for a dorm bed price. I might use this tactic again in the future as it's undoubtedly hard to beat the value.
Airbnb has really opened new possibilities to the way I live and travel. First and foremost, just like on Couchsurfing, it's a good idea to spend time setting up a good-looking profile and checking the feedback of other people who have stayed at the places of which you are interested. In comparison with Couchsurfing, on Airbnb, you can see a lot of information about the places, and have a much better idea about what it will be like. I like spending time checking out potential new places to stay.
For me, Airbnb has changed the way I live as I have been able to negotiate great prices on long-term rent. It is not obvious on Airbnb, but you can click "Contact host" and write to the host without actually booking. It is an opportunity to introduce yourself, explain your situation and ask if they would be interested in renting out their place long-term at a better rate. I have several times been able to stay at places that would have been way over my budget.
Another tip is to write if it would be possible to see the place first which allows you to make a good first impression and increase the likelihood that they would be interested in renting out for a longer period at a much lower rate. There are many benefits to this when it comes to travel. The possibility to stay in places for at least a month, get the opportunity to experience and understand the destinations you visit a lot better.
For long-term rent, many would think one has to pay a deposit and probably invest in furniture, but with Airbnb, almost all places already have that, and you can avoid the expensive deposit the housing companies usually require. I am a minimalist and with Airbnb, I can easily move in and out of places. On Airbnb, you can see the availability calendar for all the places, and getting a huge discount is a lot more likely out of season. For example in Denmark, the big tourist season is the three summer months, while many of the places in summer destinations have a lot of availability for the rest of the year which is an excellent opportunity to get a really low rate. In a country like Denmark, I have paid the equivalent of just under 450 dollars per month including electricity, water, heating and internet to stay in a private room with a private bathroom including shower.
For short stays, Airbnb is also an excellent option to save money compared to hotels. In a lot of cases with hotels, you pay a lot for services you don't need. Often you only need a clean room and a night's sleep instead of paying for a hotel with a business centre, swimming pool, gym, bathtub, bathrobe, TV and concierge. Services you might not have time to use before your journey continues. On the other hand, I really like staying in hotels when it makes sense financially.
The possibility to arrive at any time, that you pretty much know what you are going to get, and that it's often a good night's sleep in a quiet and comfortable room. To avoid the uncertainty with things like Couchsurfing and Airbnb is another reason I usually book hotels for short stays, but for extended stays, Airbnb has been a tremendous help to my travels and how I have lived over the past few years.
6. Save money on hotels
This article is not only for those on a tight budget. If you are rich and value your comfort, I fully understand why your preferred accommodation would be hotels for your travels instead of focusing on cost. It's easy, you have privacy, and you can often count on a good night's sleep and WiFi that works. If there are any problems like noise or no hot water, people can take care of it quickly. Yes, I definitely prefer hotels, but there is often a significant price difference between hotels and hostels/home stays.
The challenge for me is to bring that difference down by booking great hotel deals, so booking the hotel instead of alternative accommodation is worth it. There are many options to save money on hotels, and it's often something that can be time-consuming if you would like to make sure you are getting the lowest rate because none of the hotel search engines compares all booking sites.
One tip is to start your search on a hotel search engine like HotelsCombined.com, and then compare with booking sites not included in their hotel search engine. Also, the hotel's official website might be the cheapest option. For people that don't want to waste time on making sure they get the best deal, Booking.com is my favourite hotel booking site, and is often the cheapest, but not always.
In 2020, I found a low rate on Booking.com for Steel House Copenhagen that is part of Arp-Hansen Hotel Group and based on the past experiences with the brand I remembered that it was cheaper to book on their website and sure enough, it was. They even had a different room category than Booking.com, a single room at a very low rate.
Booking directly with the hotel is definitely preferred if the price is lower or the same, as you don't pay a high commission to a third party website like Hotels.com, and in case of any problems or change of plans, you are more likely to be able to make changes if you have booked directly.
While HotelsCombined is my favourite hotel search engine, I often start at Booking.com, then find the best deal for me, depending on the purpose of the trip, then compare with HotelsCombined.com, and finally, I might check the official website and other sites and apps to make sure I get the best deal. Some of those sites include Nustay.com, SnapTravel.com (via Facebook Messenger), HotelTonight.com and HRS.com. You might also compare with other hotel search engines such as Kayak, Skyscanner and Trivago to see if any additional sites show up with a better deal.
Once you have found the deal you want, there are additional ways to save money or earn credit for future travel. For Booking.com it is possible to get 5% back as WizzAir credit if you first visit WizzAir.com, click "HOTELS", and book through them. It's the same price, but you receive 5% of the booking amount as flight credit to use on WizzAir. 
WizzAir is a Hungarian low-cost airline with an impressive route map so this option is one I highly recommend to do if the best deal is on Booking.com. Ryanair also offers 5% back as flight credit when booking through their hotel search engine, including several booking sites like Hotels.com and HRS.com, but not Booking.com.
Some of the booking sites have their own loyalty program, like Hotels.com that gives you a free night after ten eligible nights, that is the average of the price you have paid for the ten nights. Hotels.com is rarely the cheapest website based on my experiences, but when they are, it obviously makes sense to register the nights through their loyalty program.
Also, there is a marketplace for hotels. RoomerTravel.com is an online marketplace for selling and buying discounted hotel reservations. Plans often change, and many have experienced getting stuck with a non-refundable hotel reservation, but instead of losing the money, they can sell it online and just have Roomer change the name of the reservation. 
You can also search for coupons for specific booking sites, hotel chains, or individual hotels. My favourite free coupon website is RetailMeNot.com that might bring the price down a bit. For more significant discounts, it might be worth it to buy coupons, like I did some years back from a guy selling 50 and 100-dollar Expedia coupons. Also, it might be worth checking out FlyerTalk.com where users can post hotel deals, and if you become an active member and have a minimum number of posts, you can get access to "Coupon Connection" where you can exchange coupons, points and miles with other users. 
Finally, you can also save money on hotels by collecting points in loyalty programs, and get great sign-up bonuses on credit cards if you live in the US, but since I don't, I would instead like to mention some benefits of elite status in loyalty programs which can include free upgrade subject to availability, welcome amenities, priority check-in and other benefits.
I was once a platinum member of Starwood Preferred Guest, and it was an excellent experience. I didn't earn the status. I saw a promotion where Accor's loyalty program offered free status, so I got that, and then I found out that Starwood Preferred Guest status matched. Another positive result of spending a lot of time online researching ways to make my travels better and cheaper. Some say time is money, and as my budget was low, I definitely paid with my time instead.
7. Low-cost airlines
One of the main reasons I have visited every country in the world is low-cost airlines. Having time and flexibility helps a lot in securing these ultra-cheap tickets. Low-cost airlines generally have downsides for some travellers like no free check-in bag, no free drinks or food, and some airlines like Ryanair will charge you if you don't check-in online ahead of time. Low-cost airlines are generally cheap, but what makes them extraordinarily valuable for flexible travellers are their promotions.
By signing up for newsletters or following them on social media, you can get updates about valuable promotions. I have been able to fly from Copenhagen to Africa for less than 8 dollars with a stop in Italy. From India to Malaysia for less than 50 dollars. Around the same for Malaysia to Perth in Australia and a roundtrip ticket from Denmark to the Gambia, although the last one was not actually a low-cost carrier, but a special promotion from a Danish charter company.
In Europe, I have flown Ryanair many times for less than 15 dollars, and I could continue. Instead of continuing with price examples, I will here list some of the world's low-cost airlines as of 2020:
Africa: Fastjet.
Asia: AirAsia – Cebu Pacific Air – IndiGo – Jetstar Airways – Peach – Scoot.
Australia: Jetstar Airways.
Europe: EasyJet – Eurowings – Norwegian – Ryanair – Vueling – WizzAir.
USA: Jetblue – Southwest Airlines – Spirit – WestJet.
South America: Gol Transportes Aéreos – Viva Air.
For additional airlines, I can recommend Wikipedia's article "List of low-cost airlines".
If you have a lot of time, you could sign up for all the airlines' newsletters, follow them on social media and book fast when they have promotions. The promotions are sometimes limited to a short time frame, with a limited amount of the extraordinarily cheap tickets available on a limited number of routes.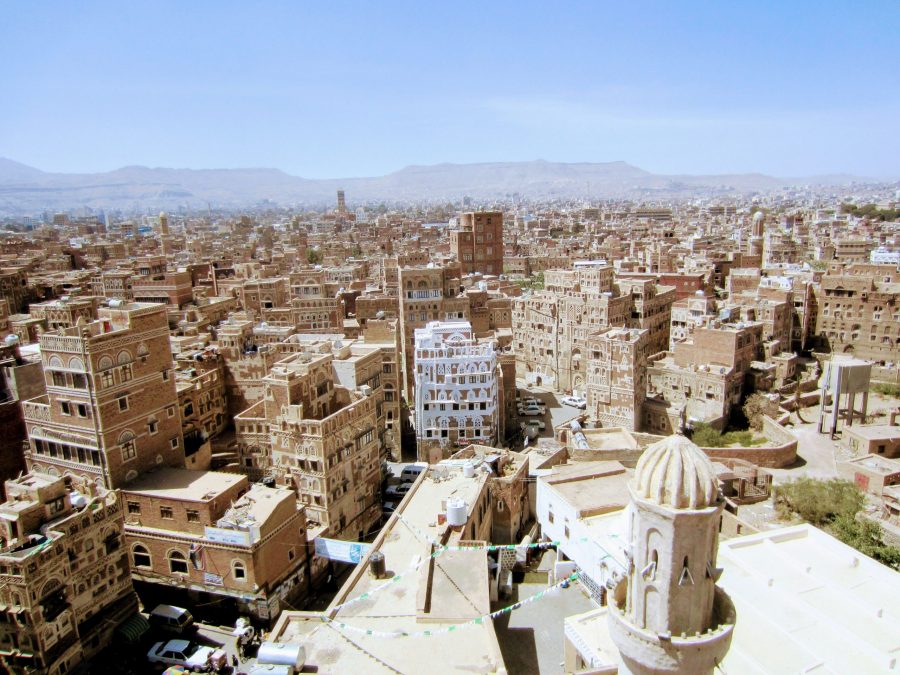 8. Save money on flights
There are many ways to save money on flights besides using low-cost airlines. The first tip is also to do with social media, and it's to look online for great deals. I have spent a lot of time on Secret Flying's Twitter profile, where they post great flight deals several times per day. Because of them, I flew from Vienna to Eilat in Southern Israel for one Euro in 2019.
It's always a good idea to collect air miles as it's free, but the most significant benefit of miles seems to be with credit cards. Sign up bonuses and the possibility to earn miles every time you use the card. Sadly this is almost only limited to the USA and perhaps a few other countries. In Denmark, there are a few options, but without the great benefits like in the US. Some travellers have been able to play this "game" very well and earned a lot of miles by investing their time in this.
I have never had elite status on an airline, but that's another great benefit. Selecting airlines from the same alliance over and over again might be much more valuable for you than always looking for the cheapest ticket. I have flown business class several times and had access to lounges. Lounges can be beneficial, especially for long layovers, but generally, I prefer to spend little time at the airport. Transportation like flying for me is about getting from A to B safely and comfortably. Preferably without wasting too much unnecessary time.
On the other hand, business-class travel has never been worth my money or miles, except when there was a thing called BMI Diamond Club. This loyalty program had an option to buy miles at a great value, and then use them for business class, for example between continents at a much lower price than if you had purchased the ticket with cash. It would be around the same or slightly more as buying an economy ticket for the same route in some cases. Unfortunately, the program doesn't exist anymore, and I haven't found a great alternative since.
My current favourite is the British Airways Executive Club because of its low redemption rate for short-haul flights. Some short-haul flights are costly, and as I don't earn many miles year-around, the ones I do earn can be very valuable in this program. For example, flying my favourite airline, Sun-Air of Scandinavia, is very expensive. Still, since it's a franchise of British Airways, it is part of this program, making an award ticket possible for just 4000 miles and a small cash amount (or 2,200 miles and an approximately three times the cash amount).
2,200 miles can give an approximate 80-90% saving on some of Sun-Air's routes compared to buying the ticket directly with cash. So how do you earn British Airways miles? Flying British Airways obviously or flying any of their One World partners. Star Alliance is overall probably a better alliance, but because of the low redemption option on British Airways, they are only the next best alliance for me.
On Star Alliance, I like United Airlines MileagePlus-program the most because of the redemption options. SkyTeam is another alliance which includes Air France and KLM. Their loyalty program, Flying Blue has not impressed me as the redemption requirements are far from the options of British Airways and United.
9. Flight search engines and third-party booking sites
Another way to save money on flights is by using a flight search engine. I have spent a lot of time (often too much time) trying to find the cheapest possible ticket. It's often been a waste of time to spend hours trying to save a small amount of money. Instead, it would have been better if I had spent that time in something productive. I've used several different websites like Kayak, Momondo and Skyscanner when it comes to flight search engines.
What matters most is the price difference between booking on an airline's official website and booking on a third-party booking site. If you have any issue with your flight whatsoever, you are much more likely to get help from the airline than the third-party website. In many cases, the airline might ask you to contact your travel agent or where you bought the ticket. If there's just a small price difference, I prefer booking with the airline directly, but sometimes it's possible to save a lot of money on third-party booking sites with Flybillet.dk and Ticket2Travel.dk being my favourites.
Vayama.com used to be another favourite, but they no longer operate. I would highly recommend to check out the reviews of the third-party websites on sites like Trustpilot, as some are riskier to book at than others. Sometimes I have received the ticket instantly while I other times have been surprised that they first have to look at the request. It can create stress and frustration, especially if it turns out later that the ticket is no longer available.
If you are in a pleasant financial situation, I would highly recommend booking directly with the airline. My financial situation wasn't the best being on such a low budget, and I've often felt it would be best to save the money and taking a risk instead of the safer option. Probably comparable to travel without travel insurance to save the money, but of course on a much smaller scale.
A final tip about third-party websites is to don't use your primary e-mail. You might receive a lot of unwanted e-mails with "special offers" for your trip. My theory is they might not make any profit on at least some of the tickets they sell cheaper than the airlines but instead try to make a big profit on a hotel stay or car rental now that they can e-mail you.
Around the world tickets and flight passes are other ways to save money on flights. I don't have experience with this, but many travel agencies sell around the world-tickets cheaper than if you book the tickets separately. However, suppose you focus on low-cost airlines and are flexible about the destinations you want to visit. In that case, you might be able to do it a lot cheaper yourself, so it depends if you're going to pay with your time or prefer an easy solution. If you haven't travelled much before, it's probably better to go with the around the world ticket, as you will have a travel agent to contact in case of problems.
Flight passes can be of excellent value if you want to visit a lot of destinations in a short time frame. Air Asia made an unlimited pass (all you can fly for a year) in 2020, while a Norwegian airline called Widerøe several times has offered one ticket with unlimited flying. A deal that was so great that Forbes called it "An Outstanding Travel Bargain". That's just two examples, but if you google this subject, you will find several other flight passes that might be ideal for you depending on your preferred style of travel and where you are planning to travel.
10. Low-cost buses
In recent years, several low-cost bus companies have made travelling on an ultra-low budget more affordable. My first big experience with a low-cost bus company was Megabus between American cities in 2009, which impressed me greatly. A lot of tickets were available for a dollar plus a reservation fee of 50 cents. The United States is not a great country when it comes to public transportation compared to Europe. To reach beautiful remote places, a rental car, taxi, Uber (or similar apps) or hitchhiking might be your only option unless you want to walk or cycle, while you in Europe can reach many beautiful remote places by train or bus.
German Flixbus is probably the biggest low-cost bus company as of today. The company was founded in 2011 and described themselves with "400,000 daily connections to over 2,500 destinations in 34 European countries". Although bus travel is not my favourite kind of travel, Flixbus is undoubtedly one of the best bus companies. Like many other buses nowadays, it offers Wi-Fi, comfortable seats and power outlets on at least some of its buses. Flixbus is unlike many low-cost airlines, often cheap if you book on the same day. However, it's best to book in advance and look for promotions by signing up for their newsletter and/or follow them on social media.
Besides this, they have a great value deal called InterFlix, where you can buy five tickets for 99 Euros. The catch here is that you can only book direct trips, so it's valuable to use them for long bus journeys, and buy separate tickets if you plan to visit other destinations close by on the trip. Another way to save money is to buy Flixbus vouchers online. I have purchased several Flixbus vouchers on eBay. It might not be worth it for many people, but for those on a tight budget like me, it might be very well worth it especially if you are planning to visit a lot of European countries.
Finally, sometimes Flixbus give away coupons as it happened to me at a bus station in Poland. To compare prices for European bus routes, I can recommend Busradar.com. Some of the other low-cost bus companies you might want to check out includes: Boltbus, Eurolines, Greyhound Express, National Express, Peter Pan Bus Lines and Redbus. Besides this, many smaller companies operate just a few routes like AfricanLiner between Lilongwe and Johannesburg, while Kombardo Ekspressen operates a few routes in Denmark.
I haven't experienced anything terrible happening to me on a bus, except for the noise and bad smells. I am not a fan of smokers that during stops think it's OK to smoke a cigarette in or near the door and to expose passengers to passive smoke. It also used to sometimes be an unpleasant experience taking trains, but several countries have now implemented a smoking ban on platforms.
One of the benefits of bus travel is you often get from city centre to city centre which is not the case when flying. Transportation to and from the airport can be costly. Tehran, Oslo and Munich come to mind. Oslo and Munich had very expensive trains. Tehran's international airport had no public transportation to the city, so I decided to use my thumb, but more about that in the next subject below.
Honourable Mentions
Hitchhiking
Hitchhiking is a great way to experience cultures and save a lot of money. I have hitchhiked in close to 100 countries and territories and been in more than 1,000 cars total. I hitchhike depending on the location and situation. I think it would be fair to say smaller islands generally are safe and easy, but the situation also depends if there is any public transportation available and if it's cheap. Like in Ireland, public transportation wasn't cheap, so I decided to hitchhike instead.
There might also be situations where it can be dangerous to hitchhike, like in the centre of a big city, but what you can do instead is talk to people. I have managed to get rides this way as well. For example, in Munich, I was frustrated about how much the train would cost to the airport. As I had plenty of time, I decided to walk the streets and look for people with bags. I found a man and his son and asked if they were going to the airport and if I could join. It worked out. "If you don't ask you don't get", but it might be really uncomfortable to ask, and it's not a wonderful feeling to get rejected. Two situations come to mind, the British Virgin Islands and Samoa.
In the British Virgin Islands, I was waiting for a LIAT flight to St. Maarten, sitting close to a British couple that said they were going to stay at Radisson hotel, which is on the French part of the island, called St. Martin. As I had a reservation at the same hotel, I decided to take a chance and talk to them about my project and if I could get a ride. The flight was approximately three hours delayed, and it would arrive very late in St. Maarten. I felt the couple were sceptical about me, and the man said he didn't know if they would get there by taxi or boat.
After arriving in St. Maarten, I saw them on the way to a car, and I asked again if I could join, and the man just said: "I'd rather not". Fair enough. I understand. That's just what sometimes happens when you ask a lot to make your full-time travel to every country possible on a very tight budget. The other situation was in Samoa where I successfully hitchhiked several times, but one time a man stopped the car and asked where I was going and then demanded money to take me. I didn't want to do that as the whole idea of hitchhiking is getting a free ride. He then got angry and said something bad I have luckily forgotten. When you have interactions with many thousands of people, there will be bad experiences here and there. Thankfully nothing really bad has ever happened to me hitchhiking, except for some scary situations.
Save money on food
After accommodation and transport, food is probably the third biggest expense when travelling the world. Some countries have some cheap local restaurants, where even people on a low budget easily can afford to eat. However, in general, going to supermarkets instead of restaurants will save you a lot of money when travelling.
It's up to each person to decide how light they want to travel, but there are some very portable blenders you can buy cheaply online. That gives you the possibility to make, among other things, healthy smoothies, that can be very cheap, tasty and nutritious. Healthy and nutritious food can be a challenge travelling around the world where cheap fast food is often easily available, but I believe it's well worth it to prioritise your health travelling the world.
Suppose you decide to invest in a small portable blender; I recommend bananas, carrots, and beetroots. They are usually very cheap at supermarkets, and with that in mind, you can make a cheap, nutritious smoothie for less than 50 cents in many countries.
Start a blog
Without the internet, I would not have been able to visit every country in the world. Having a blog gave me the opportunity to do partnerships and get valuable, and in some cases, necessary help from a lot of people. It's something to consider to be able to get the help you might need to make this work.
It is a way to potentially make very valuable partnerships that can save you a lot of money. If your blog gets very popular, you also have the opportunity to make good money. That can, for example, be via affiliate marketing. To begin you can use Blogger.com for free, but for a great WordPress-hosting, I recommend DreamHost.
Enjoy it, be prepared and take your time
If you decide to visit every country in the world, instead of focusing on rushing through the countries, it's better to slow down, plan your travels properly and enjoy the places you visit.
I have done slow travel, and I have done rush travel, and slow travel wins every time. Rush travel can be extremely stressful, especially trips that are not well-organised. There can be a lot of uncertainty, many surprises and many of those surprises can be negative. So please enjoy it, be prepared and take your time.