100 Stories by Henrik Jeppesen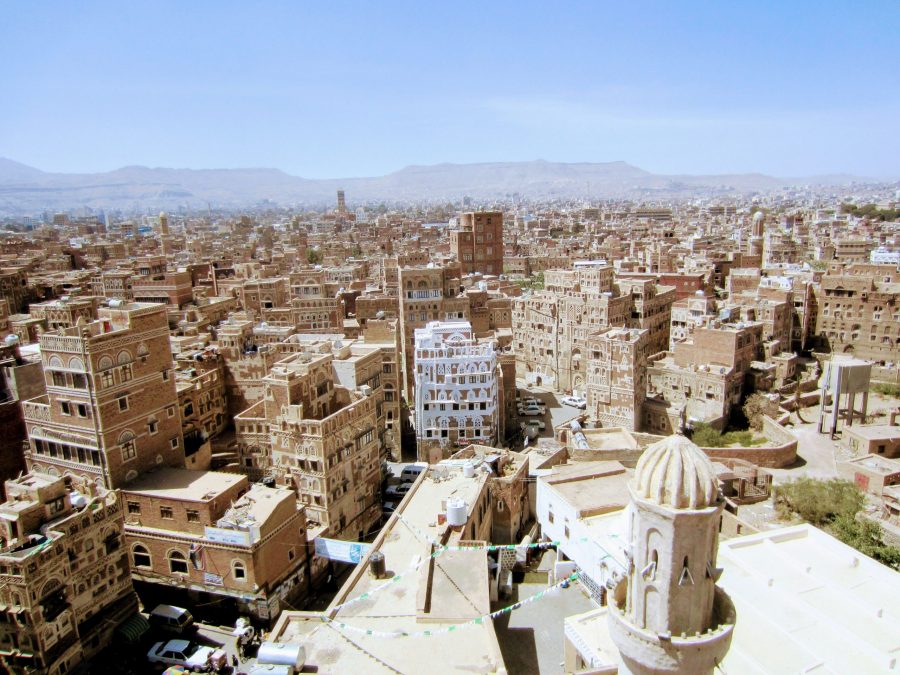 By Henrik Jeppesen
I have many stories from my journey to every country in the world. Here are teasers for some of the best. Some of the stories will be part of a future book.
1. Tourist in Syria during the war
I visited Syria during the war in 2015 and was told that I was the only tourist. I saw smoke from bombs on the way to Damascus…
2. I met the Prime Minister in Tripoli
Libya was one of the most difficult countries to visit, but I managed with great help from the responsible for the foreign press. I came in as a freelance journalist and met the Prime Minister in Tripoli after he told his people that Islamic State had beheaded several police officers…
3. Stress in North Korea – How I avoided prison
I travelled with an Englishman who had taken the ashes of his best friend to North Korea. To honour him, he tries to leave his ashes in every country in the world. North Korea is the only country where you as a tourist can't move freely, and since he was not allowed by the guides to do as he wanted, he had to make a choice. Give up his project or try to find a solution…
4. Scary midnight hitchhiking trip with vodka-drinking Indian
I visited a special region of India which has its own border control. At the border, I tried to hitchhike at night, but it was difficult. The border guard helped me with a lift, but after a few minutes, the driver stopped, drank a whole bottle of vodka and a scary adventure at night on dangerous roads had started…
5. Somaliland gave me a free visa
When I arrived in Somaliland I knew in advance that a visa would be possible upon arrival, but I also knew it would be expensive. I waited until everyone else had gone through the passport control and then asked if there would be a cheaper visa and then I got it for free. "If you don't ask, you don't get"…
6. The best hitchhiking adventure was in Iran
When I arrived at Tehran International Airport, I was frustrated. There was no public transport to the city. With my low budget, I had no interest in paying for a taxi, so I used my thumb like I had done many times before, and it was a success…
7. My taxi driver was jailed in South Sudan
The world's newest country is also one of the least developed. I got a visa in Nairobi and had done a fair amount of planning beforehand, but it wasn't enough to secure a trouble-free visit…
8. Rwanda surprised me the most
In 1994, there was a terrible civil war in Rwanda and on that basis I did not expect it to be a well-functioning country with good roads, but it was. In addition, it was a very beautiful country with impressive landscapes that is known as "The Land of a Thousand Hills"…
9. Food poisoning in the Andaman Islands
I suffered horrible food poisoning in 2014 that led to breathing problems. Not only on the trip itself but also several times months later…
10. Denied entry into Ethiopia
In Ethiopia, as Danes, we can get a visa on arrival, but because I mentioned that I had a meeting at the Sheraton, I was rejected. Approximately a year later I went back and was allowed a tourist visa.
11. Robert de Niro's hotel in New York
I was staying at Robert de Niro's hotel in New York, which was something special in itself. It just got even more exciting when I got to the room. Here there was a tablet and when I clicked the Facebook icon it turned out that one of the world's biggest movie directors had forgotten to log off…
12. Over 100 airlines helped me
I managed to make agreements with more than 100 airlines in my project…
13. Socotra, one of the world's most beautiful destinations
One of my favourite destinations is Socotra, which is a beautiful island with impressive nature in the Indian Ocean. Due to war on Yemen's mainland, only a few tourists visit the island each year…
14. How I Visited Annobón
I managed to visit the remote island of Annobón in 2016 after a bit of an adventure…
15. The world's most remote inhabited island was a disaster
In 2017, I was live on Danish national TV to talk about an upcoming trip to the world's most remote inhabited island, Tristan da Cunha, but it became a disaster due to weather conditions…
16. Before Uber: How I hitchhiked in Johannesburg
Johannesburg is on several lists of the world's most dangerous cities, but that didn't stop me from hitchhiking there. However, I used a very special tactic…
17. How I ended up in an ambulance in Dubai
I ate a local salad at a Radisson hotel in Dubai in 2015. Soon after, I felt very bad and ended up in an ambulance…
18. Lomé to Niamey, a 30-hour extremely uncomfortable bus ride
I have travelled extensively by bus in many countries and it has rarely been uncomfortable, but there have been some exceptions. The worst trip I have ever been on has undoubtedly been between the two undeveloped countries of Togo and Niger. From Lomé to Niamey via Benin. Extremely bad roads with sand and dust in the air…
19. Chased and robbed in Brussels
18 years old and alone in Brussels in search of a place to sleep for the night. I looked like a young, confused and easy victim for criminals. A man started following me and I had no idea what to do. I went into a hotel, sat down and thought I had managed the situation, but when I left the hotel something unpleasant happened…
20. I hitchhiked with a mayor in the Gambia
I went back to the Gambia in 2018 when Spies had a great deal. DKK 299 (less than 50 dollars) round trip from Copenhagen. It is perhaps the best charter offer ever in Denmark. On this trip, I had an exciting adventure to the landmark, Wassu Stone Circles. Locals tried to charge an unreasonably high price for a taxi, so I chose to use my thumb instead and got a lift from a friendly mayor…
21. Denied entry to Benin
After researching the visa policy of Benin for Danish citizens, I was confident I could get a visa on arrival in Benin. When I came from Togo, however, I was unfortunately denied access, but then a bus driver said: "This is Africa, money talks"….
22. Over 50 hours at Osaka airport
Sometimes planning goes wrong and Osaka's airport is the only airport in the world I've slept for two nights in a row…
23. My Jamaican nightmare
First, a flight (Montego Bay to Kingston) was cancelled a few days before departure. I then bought a new ticket for the route, but upon arrival at the airport, it turned out the flight was delayed for many hours. If I had taken the flight I would have missed my flight from Kingston to Barbados the same day. So I decided to take a taxi, but it turned out to be a very stressful trip…
24. I prayed in Samoa
I was hitchhiking in Samoa and was dropped off in a remote place, as the driver was going in a different direction. It was very hot and I quickly became very dehydrated. I was panicking, but then I prayed and something amazing happened…
25. Robbed in Liverpool
When I was 17 years old and only just starting to travel on my own, I was robbed at a train station in Liverpool…
26. Why I stayed at over 50 private island resorts in the Maldives
The Maldives is, in my opinion, one of the best places in the world to relax. Amazing beaches, crystal clear waters, beautiful islands and a unique concept of "one island – one resort". That is why I have slept overnight at more than 50 private island resorts in the country.
27. Shocking comment from an Irish driver
Fortunately, nothing happened on this hitchhiking trip, but a driver in Ireland made a quite Shocking comment…
28. Central African Republic – The most dangerous country for me
The Central African Republic is one of the world's most dangerous countries and has been in a civil war since 2012. Fear at first stopped me from visiting, but I did more research and decided to go after receiving help from a Swedish expat. It became a very special experience. For the first and so far only time in my life, I paid someone to meet me as soon as I got out of the airplane…
29. A lot of stress in St. Vincent
An unexpected departure tax and with the airport cash machine out of service, it gave me a lot of stress when I was about to leave St. Vincent…
30. My passport was stolen in The Gambia
When I was queuing for a ferry in the Gambia, my passport was stolen, but then something amazing happened…
31. Bitten by a centipede in a private home in Fiji
I arrived at Suva International Airport and had no place to sleep. A taxi and a hotel would cost more than my daily budget, so I decided to talk to people at the airport instead and it didn't take long before I was offered a lift and accommodation, but the next morning…
32. Wild night hitchhiking in Azerbaijan
I was rejected at the Georgian-Azerbaijani border as my visa was apparently only valid for the following day. In order to continue my plans, I decided to return just after midnight, but upon entering there was no transportation to be found on the other side of the border. I decided to use my thumb again and then followed a wild night and quite a cultural experience…
33. My terrible experience in Congo
Pointe-Noire is the second-largest city in the Republic of Congo. It started well and it is definitely worth a visit, but it ended terribly…
34. The world's most boring country
A small country in the Pacific with less than 12,000 inhabitants that is predicted to be the country go first because of climate change. At the same time, in my opinion, it is the most boring country in the world…
35. Why Nigeria surprised me a lot
During my research about Nigeria, I came to know that Lagos was named as the worst place in the world by two of the world's most travelled. It made my expectations very low when I visited the city in 2016, but I was pleasantly surprised and extended my stay…
36. Stopped by American soldiers in Kabul
In several third world countries, you have to be careful about taking pictures. I especially learned this when I and two Americans were stopped by soldiers in tanks in Kabul…
37. The worst train journey was in South Africa
Although South Africa is one of my favourite countries, there are certain things about the country that are not impressive…
38. Australia was the best Couchsurfing country
Couchsurfing has been a great help for private accommodation, especially in the beginning of my travels. The most helpful Couchsurfing-destination was Australia in 2009…
39. Food poisoning and emergency in Bali
The first horrible food poisoning was in Bali in 2013. Probably a Japanese soup at a 5-star resort. A big mistake that later got me into emergency at a hospital in Bali.
40. Cité Soleil, the world's most dangerous place
Cité Soleil is located in Haiti's capital, Port-au-Prince, and is, according to the United Nations, the world's most dangerous place. I visited the place in a bulletproof car back in 2012…
41. The police picked me up in Samoa
I had never been in a police car before it happened on Samoa as I was trying to hitchhike. However, the police did not pick me up to arrest me, but instead to give me a lift to my hotel…
42. 25th birthday at a bus station in Banja Luka
My 25th birthday was spent at night alone at a bus station in Banja Luka, Republika Srpska…
43. Stress on the way out of Djibouti
On my way out of Djibouti, I arrived at the airport well in advance, but I had a major problem. My visa letter to Yemen had still not arrived in my inbox and it was causing a huge amount of stress…
44. I flew with Air Marshall Islands for approximately one minute
I was excited when Air Marshall Islands agreed to fly me to another island in their country, but after around a minute in the air, we were back on the ground…
45. Taxi nightmare in Azerbaijan
Although I have been doing my project on a low budget, sometimes, I have decided to take a taxi. The worst taxi experience I had was in Azerbaijan, where I was taken to an incorrect destination. Then the driver started smoking despite I previously said no. In frustration, I decided to leave the car in the streets of Baku, and then the driver followed me…
46. ​​My wallet was stolen in China
My bag was opened in the streets of Xi'an and then I was without money in China. I was at the police station as I also lost an important document in order to leave the country. What to do in China without money?…
47. The hotel did not pick me up in Chad
In frustration, I decided to use my thumb and it was a success…
48. Uncomfortable hitchhiking trip in California
Once in California, I was frustrated by how much a taxi would cost, so I decided to go for a long walk between two hotels, but suddenly I was offered a lift by a young couple. I was tired of walking and said yes, but I shouldn't have done that…
49. How I visited Saudi Arabia
Saudi Arabia was one of the hardest countries to visit for me as a Dane in 2016 and I had to be creative in order to get the visa…
50. Rejected at Ukrainian border
This story is from 2019 where I was rejected at the Ukrainian-Hungarian border. It was not allowed to leave Ukraine on foot, so I had to continue my attempt to hitchhike. Something surprising then happened…
51. How I got over five million views on a YouTube video
I have uploaded over 1,800 videos on YouTube, primarily from hotels and flights. A video from Pakistan has more than 5 million views…
52. My story went viral in Latin America
After visiting the last country I used, among other things ManageFlitter to follow journalists on Twitter. It became a success as I received a lot of valuable press about my story, including CNN and the BBC. An article about me was the most read article on CNN en Español and an article about me on BBC Mundo was on their front page for several days in a row. It gave many new followers on social media which I am sure helped me in getting new important partnerships…
53. How I got a visa for Angola
Angola was one of the most difficult countries to visit as a Danish in 2016, but I managed to creatively get a visa in São Tomé…
54. Earthquake in Guatemala
I have only ever experienced one earthquake in my life. It was in 2012 in Guatemala…
55. Only when it got dark did people stop on Corfu
I arrived in Corfu and tried to hitchhike to my hotel. It was not a success, but I refused to give up meaning paying for an expensive taxi. So I kept walking towards the hotel while trying to hitchhike. Only when it got dark people began to stop…
56. The world's only one-star airline didn't feel safe
I've been nervous several times while sitting in an airplane due to turbulence. Small airplanes in the Seychelles, Namibia and the Maldives comes to mind. However, one of the worst experiences was on North Korea's state-owned national carrier, Air Koryo, that was previously rated the only 1-star airline in the world.
57. Free to Greenland: Here's how
Greenland is a very expensive country (territory) to visit. In my project, I had a very low budget and tried to get Air Greenland to sponsor me. It didn't work out, but I still managed to visit Greenland with the help of a cargo company…
58. When you have no place to sleep
Finding a place to stay for the night was often a challenge, and several times I ended up without a place to stay in the evening. I have slept in airports, a fitness centre in the Maldives, and even a public toilet in Brisbane Airport. There's also been times where I have simply asked people directly, like an American in the streets of Paramaribo and a local Fijian at Suva Airport, and with accommodation offered as a result minutes later.
59. Hitchhiking saved a lot of money in New Zealand
Several times I have been in situations where I had to pay a lot of money for a taxi if I did not want to hitchhike. In 2011, I visited New Zealand for the first time and had my first big hitchhiking adventure. With six different cars I came from one hotel in the countryside to another. It saved me approximately 200 dollars which a taxi would have cost. In the evening, the owner of the hotel decided to offer me transport for the next morning, after hearing about my hitchhiking trip. So in total, approximately 400 dollars saved over two days by deciding to use my thumb instead of taxis…
60. Eight wild days in Kiribati
Kiribati is one of the least visited countries in the world, but very interesting. I slept in a tent, on a couch, went on an adventure to North Tarawa, Abaiang, hitchhiked and had several great cultural experiences…
61. I gave up hitchhiking in Sint Maarten and wanted to sleep at the airport, but then it had to close
I tried to hitchhike from Sint Maarten's airport to St. Martin late at night, but it failed at first. So I decided to go back to the airport and try to sleep, but then it had to close and I had to go out and try to hitchhiking again…
62. I met my wife on Facebook
After the last country, and much media coverage, I received many friend requests on Facebook, and one of these later became my wife…
63. My Italian adventurers
Italy is one of my favourites. Great food, unique culture and lots of sights. I have spent several months exploring Italy and can tell a lot about the country. Among other things I once hitchhiked and was stopped by the police saying something like "autostop is absolutely forbidden in Italy", which is not correct. However, it is forbidden to hitchhike on highways…
64. The warmest night was in Burkina Faso
I stayed at a local home in a room without air conditioning. It was the warmest night in my life…
65. They are building a new capital in Equatorial Guinea
In Equatorial Guinea, they are building a new capital on the mainland, instead of the current one on an island. I visited this planned upcoming capital in 2016 and it was a special experience…
66. I celebrated my last country without electricity
Eritrea was my last country, but there was no celebration when I arrived in the evening. The hotel's electricity was out for hours…
67. Terrible air pollution in Bamako
The worst air pollution I have experienced have been in several of the African capitals. Dar-es-Salaam, Nairobi and Bamako are the places that have been the worst. In Bamako, the air pollution from old cars, in intense traffic, was so terrible that I started to feel bad…
68. When a taxi is too expensive from the airport
I have on several occasions found that transport from airports have been very expensive, overpriced and frustrating. When there has been only one expensive taxi as an option, I have thought creatively several times. I have managed to get free rides from several airports just by asking people. For example in places like Mauritania and Martinique. "If you don't ask, you don't get"…
69. The biggest language barrier
The biggest language barrier I experienced was on the island of São Tomé at their international airport. Here I was afraid I had arrived late for check-in, but I couldn't understand what they were saying and I started to look for someone who could speak English, but I only found that outside the airport…
70. I was scammed in Beijing
In 2009 I went to China for the first time, but even though I had travelled a lot before, I ended up being scammed…
71. The worst welcome
Many places in the world have to give me a friendly welcome, but this has not always been the case. In Sierra Leone, I was asked to pay a fee to have my passport stamped, but managed to talk my way out of the situation. After that, a woman was furious that I had sat in an empty room with chairs, but here too I managed the situation. As soon as I got out of the airport, a policeman asked for money. However, Sierra Leone was a good experience after that…
72. Locked inside a taxi in China
China has some impressive sights, but it's not one of my favourite countries. I have travelled extensively in China, experienced a lot, but also had several problems. The worst thing I experienced was when a taxi driver locked the doors because he wanted to be paid in dollars for what the taximeter showed. I was young, scared and screaming for help…
73. A trip to the Pacific without a backpack or suitcase
In 2016, I decided to travel for a few months completely without a backpack or suitcase. Only with things, I could have in my pants pockets. It had pros and cons…
74. I got really weak during a meeting at an airport in Kuala Lumpur
One of the worst experiences I had was in 2018 at one of the airports in Kuala Lumpur, Malaysia. I arrived from Phuket and met at the airport with a friend with whom I had previously travelled to Laos. During the meeting, I quickly became increasingly weak, ended up in a wheelchair and got a quick injection by the airport doctor…
75. The worst countries for a strict non-smoker
I am a strict non-smoker who does not like passive smoke. I have several stories about this topic. For example in an airport in Cairo where a man at security smoked, in Beirut where people stood by the gate smoking, and in Andorra where there were ashtrays at McDonald's…
76. Tibet is amazing
Unfortunately, Tibet is not an independent country and it is not the easiest place to visit. In 2015, I was granted permission to visit Tibet and was very impressed with the nature and sights…
77. The world's strangest city
Turkmenistan is one of the most difficult countries to visit and it is also, in my opinion, the second most bizarre country in the world after North Korea. The capital Ashgabat probably surpasses North Korea's capital if I am to give a title to the world's strangest city…
78. South Georgia Island, a wonderful remote island
South Georgia Island is located in the Atlantic Ocean, approxemately 1,400 km. from it's closest neighbor, the Falkland Islands. It is arguably one of the most beautiful places in the world…
79. I underestimated the time in the Falkland Islands
In 2017, I was on a cruise from South America to South Africa. It could have ended as a disaster as I underestimated the time when we had a stop at the "capital" of the Falkland Islands…
80. In Cuba, they wanted money for hitchhiking
I'm used to the fact that hitchhiking is a way to travel for free, but unfortunately in Cuba I learned that it's more a form of public transport that they ask you to pay for…
81. St. Barths: The best of the Caribbean
There is a saying that you get what you pay for, and it's often true. St. Barth is probably the most expensive destination in the Caribbean, but on the other hand, I can't name a Caribbean destination that is better…
82. Wild welcome in Okinawa
Okinawa is a Japanese territory in the Pacific. The local tourist office had helped with a ticket, where I of course had to do something in return. After spending over 50 hours at Osaka Airport, I arrived in Okinawa, where the tourist agency was ready to make an advertisement with me for the Chinese market…
83. 33 American states
I have visited 33 of the 50 US states. It has been a big help that in 2011 it was possible to book many tickets, between big cities, for one dollar each with a company called Megabus…
84. Problems in France
France is one of my favourite countries and in 2019 I was on my most recent road trip in the country. Due to bad weather, the car got stuck in nature. What to do in France in such a situation with limited French language abilities?…
85. Transnistria, a bizarre experience
Transnistria is a so-called "breakaway republic" in Moldova. At "the border" you get an important piece of paper. It's important because one cannot leave the "breakaway republic" without it…
86. Saba, the unique island in the Caribbean
Saba is a fantastic little island in the Caribbean with a polulation of approxemately 2,000 and is completely different from anything else I've experienced in the Caribbean…
87. Equatorial Guinea, the most difficult visa as a Dane
The Danish passport is one the most valuable in the world in terms of travel freedom. We have access to approxemately 140 of the world's 193 countries without having to do anything before arrival. However, there are countries that are very difficult to visit and Equatorial Guinea is probably the single hardest. I managed to get a visa in the third attempt using a new tactic in Nigeria…
88. South Africa is a favorite
I have visited all the provinces of South Africa and spent more than four months in this fascinating country that has given me many wonderful experiences…
89. Poor, but fantastic
Comoros is one of the least developed countries in the world, but despite the poverty, this country in the Indian Ocean is an overlooked gem with stunning beaches…
90. A small piece of France in North America
Saint Pierre and Miquelon is a French territory in North America that I visited in 2014. I had three nights in this special destination…
91. Bora Bora, one of the most beautiful places in the world, but…
Bora Bora is probably a dream for many, but I may never get back there. Yes it is very beautiful, but the rates are very expensive and the service level is low, based on four different resorts I stayed in. Instead, I recommend the Maldives and Mauritius for better service and much better value for money…
92. Remote places in the Pacific
I have many stories from my adventures in the Pacific. In addition to the countries, I have visited places like Aitutaki, American Samoa, Bora Bora, Espiritu Santo, Galapagos, Guam, Hawaii, New Britain, New Caledonia, Okinawa, Raiatea, Rarotonga, Saipan, Tinian and Vava'u…
93. John McCain in Cairo
I haven't seen many celebrities around the world. The most surprising thing was when I went down to have breakfast at a hotel in Cairo. There I saw John McCain sitting…
94. 29th birthday at the world's most expensive hotel
North Island Seychelles is mentioned in several articles as the world's most expensive hotel. I was staying at the resort on my 29th birthday. I was helped by a man I had met in the country more than five years earlier…
95. Locked in a toilet in Newcastle
I stayed at the Novotel Newcastle Airport hotel in 2018. At one point during my stay, I went to my room's toilet and closed the door, but the door handle had broken and then I was locked in a very small room within my hotel room. It was impossible for me to get out so I screamed for help…
96. Credit card stress in Hawaii
In 2018, I was offered water in a plastic cup on a plane after purchasing a sandwich. I should never have said yes, because the water might have caused me to get extremely bad in Hawaii. I later found that water on planes is not always safe to drink, but back to Hawaii where my credit card didn't work so I was rejected at several hotels and that created a lot of stress as I really needed a bed…
97. Ogasawara, 25 hours each way
Ogasarawa is an interesting Japanese territory in the Pacific. It takes about 25 hours by ferry to get there, each way…
98. My first lecture was in Papua New Guinea
The first lecture about my travels was in Papua New Guinea's capital Port Moresby in 2013…
99. The world's worst security check was in Israel
The worst experiences with security checks I have experienced was in Cairo, Kabul and Tel Aviv. In Tel Aviv, they asked a lot of questions and then they treated me completely unacceptable. It may be that they have many enemies, but why should their security controls be significantly different from other countries with many enemies such as the US and Iran?…
100. The worst nightmare of my life happened in Denmark
The last story is also the worst. However, it is not a travel story, but something that has changed my life. Since the summer of 2019, I have suffered from daily jaw pain. So far I have tried to get help from around 35 different people. It's affecting my life a lot and my biggest wish for the rest of my life on this earth is to become pain-free. I just don't know if anything can be done. I have tried so much…
QUESTIONS
I have been asked many questions during my talks. Here are some suggestions on what you can ask about if you book an online lecture with me.
1. What is your favourite country?
2. What is the worst country in the world?
3. How can you afford it?
4. Which country was the most difficult to visit?
5. Which country disappointed you the most?
6. Which country surprised you the most?
7. What was it like to be in North Korea?
8. What was the last country you visited?
9. Do you always travel alone?
10. How many languages ​​do you speak?
11. Has it been possible to have a private life?
12. How many passports have you used?
13. Which country has the best food?
14. Which country has the friendliest people?
15. Has travelling changed you as a person?
16. Can a woman do the same as you?
17. What inspired you to travel?
18. How can you travel so light?
19. What was the best experience?
20. How to travel more environmentally friendly?